Details

October 23-24, 2018
OAMES 38th Annual Meeting & Exhibition
The Grand Event Center in Grandview Yard - Columbus, Ohio
OAMES proudly presents its 38th Annual Meeting &Exhibition, the association's premier educational event, that brings together the leaders of Ohio's HME provider community for a two-day engagement of learning and
networking with industry experts and top vendors.
This year's theme "Find Your Phone Booth" speaks to the power of strength through knowledge! Jump in our "phone booth" and find your superpowers not just to survive, but thrive, in today's HME market. At the conference, you won't just sit in the classroom and hear about the same old topics. We bring you tons of networking opportunities and sessions led by powerful industry professionals on today's cutting-edge issues that will help you gain the competitive edge and insight for successful decisions in 2019. In other words, achieve an immediate return on your investment.
We'll be hosting this year's event at The Grand Event Center in Columbus on Oct. 23-24 and registration is now open! 2019 promises to be a pivotal year in the HME business with Medicare changes coming in January after a decade of the bidding program, possible developments in the Medicaid managed care program and a new Governor that could be a game-changer for Ohio's citizens and businesses.
The conference speaker roster includes:
Dr. Mary Applegate, Ohio Department of Medicaid's Medical Director
Laura Williard, VP of Payer Relations, American Association for Homecare
Cara Bachenheimer, Brown & Fortunato PC
Ali Simon, Public and Policy Affairs Liaison, State of Ohio Board of Pharmacy
Deb Hackathorn, Senior VP, CivicPoint LLC
Brian Garver, VP of Sales/Marketing, KeyBridge Medical Revenue Care
Kelly Grahovac, Senior Consultant, The van Halem Group
Mark Higley, VP Regulatory Affairs, VGM Group
Mike Scarsella, National Sales Director, Compass Health
Review our full session descriptions and schedule
Not convinced? Here are a few comments from last year's conference:
"Speakers were all exceptional. A ton of good information!"
"Love the new meeting facilities! Great speakers, well worth the time and money!"
"It's my first time at this conference and I am very happy that I came!"
"Facility and location were great! Meeting agenda was perfect!"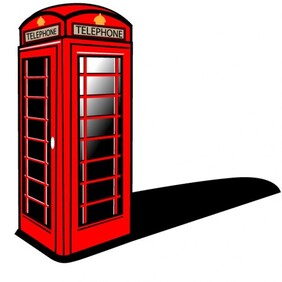 What you need to know:
Registration – Sign up today using our secure online system or download our hard copy form to fax or mail your registration to the OAMES office. We're pleased to offer NO CHANGE on registration rates again this year!
Meeting location – The conference will be held at The Grand Event Center in Columbus, Ohio (Grandview area west of The Ohio State University).
Overnight accommodations - the Courtyard by Marriott attached to the meeting facility is attached to the meeting facility, but now only has rooms available on 10/22. To make a reservation, call 1-888-797-1886. Other properties in the area include: Spring Hill Suites (short drive) (614) 297-9912, Crown Plaza Downtown (short drive) (614) 461-4100.
Exhibiting? Set-up is Tues, 3:00 - 4:30 p.m., and the first exhibit hours will be held during the reception from 5:00 - 6:30 p.m. Exhibit hours continue on Wed. and conclude at 12:45 p.m. after the final luncheon.
Questions? If you have any questions about registration feel free to contact Heidi Moss at info@oames.org. If you have any questions about the sessions or featured speakers, contact Kam Yuricich at kam@oames.org
No villain is too powerful for the HME provider armed with strategy and information! As Thor once said "I have much to learn, I know that." On this point, we're all Tho
More Info
2018-10-23
2018-10-24
America/Detroit
OAMES 38th Annual Meeting & Exhibition
OAMES proudly presents its 38th Annual Meeting &Exhibition, the association's premier educational event, that brings together the leaders of Ohio's HME provider community for a two-day engagement of learning and networking with industry experts and top vendors.   This year's theme "Find Your Phone Booth" speaks to the power of strength through knowledge!  Jump in our "phone booth" and find your superpowers not just to survive, but thrive, in today's HME market.  At the conference, you won't just sit in the classroom and hear about the same old topics.  We bring you tons of networking opportunities and sessions led by powerful industry professionals on today's cutting-edge issues that will help you gain the competitive edge and insight for successful decisions in 2019.  In other words, achieve an immediate return on your investment.  We'll be hosting this year's event at The Grand Event Center in Columbus on Oct. 23-24 and registration is now open!  2019 promises to be a pivotal year in the HME business with Medicare changes coming in January after a decade of the bidding program, possible developments in the Medicaid managed care program and a new Governor that could be a game-changer for Ohio's citizens and businesses.  The conference speaker roster includes: Dr. Mary Applegate, Ohio Department of Medicaid's Medical Director Laura Williard, VP of Payer Relations, American Association for Homecare Cara Bachenheimer, Brown & Fortunato PC Ali Simon, Public and Policy Affairs Liaison, State of Ohio Board of Pharmacy Deb Hackathorn, Senior VP, CivicPoint LLC Brian Garver, VP of Sales/Marketing, KeyBridge Medical Revenue Care Kelly Grahovac, Senior Consultant, The van Halem Group Mark Higley, VP Regulatory Affairs, VGM Group Mike Scarsella, National Sales Director, Compass Health Review our full session descriptions and schedule Not convinced?  Here are a few comments from last year's conference: "Speakers were all exceptional. A ton of good information!" "Love the new meeting facilities! Great speakers, well worth the time and money!" "It's my first time at this conference and I am very happy that I came!" "Facility and location were great! Meeting agenda was perfect!" What you need to know: Registration – Sign up today using our secure online system or download our hard copy form to fax or mail your registration to the OAMES office.  We're pleased to offer NO CHANGE on registration rates again this year! Meeting location – The conference will be held at The Grand Event Center in Columbus, Ohio (Grandview area west of The Ohio State University). Overnight accommodations -  the Courtyard by Marriott attached to the meeting facility is attached to the meeting facility, but now only has rooms available on 10/22.  To make a reservation, call 1-888-797-1886. Other properties in the area  include: Spring Hill Suites (short drive) (614) 297-9912, Crown Plaza Downtown (short drive) (614) 461-4100. Exhibiting?  Set-up is Tues, 3:00 - 4:30 p.m., and the first exhibit hours will be held during the reception from 5:00 - 6:30 p.m. Exhibit hours continue on Wed. and conclude at 12:45 p.m. after the final luncheon. Questions? If you have any questions about registration feel free to contact Heidi Moss at info@oames.org.  If you have any questions about the sessions or featured speakers,      contact Kam Yuricich at kam@oames.org  No villain is too powerful for the HME provider armed with strategy and information!  As Thor once said "I have much to learn, I know that."  On this point, we're all Tho
The Grand Event Center in Grandview Yard - Columbus, Ohio